This is kinpira made from Udo.
You can see here what is udo look like.
Aralia cordata is an upright herbaceous perennial plant growing up to 2-3 m in height, native to Japan, Korea and eastern China. It is known as Udo (Japanese: 独活) in Japanese, and also as Japanese Spikenard. It commonly is found on the slopes of wooded embankments.
Udo is often mistaken to be shishiudo (Angelica pubescens, in the family Apiaceae).
The stem can be eaten and is sometimes boiled and served in miso soup. The roots are sometimes used for herbal medicines.
If you want to read more, go to this page.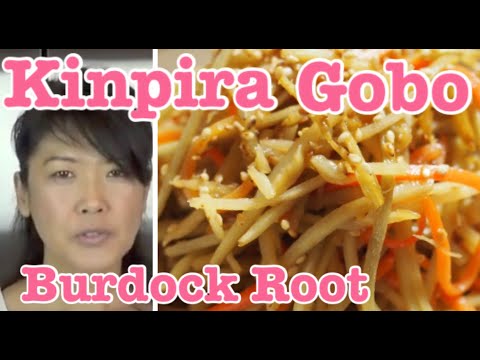 This video use carrots and Gobo but cooking method is same.
You can not buy this vegetable all the season. It is only short time in a year.
I like this, it almost no taste but the texture of the vegetable is good. My mother made this way or eat raw. I will put recipe later.